The Beginning
Origins & History of Golf
'Golf like' games have been recorded throughout history, taking place as far back as the late 13th century across Europe. However, it is widely thought that the modern game of golf started its formative years during the 17th century.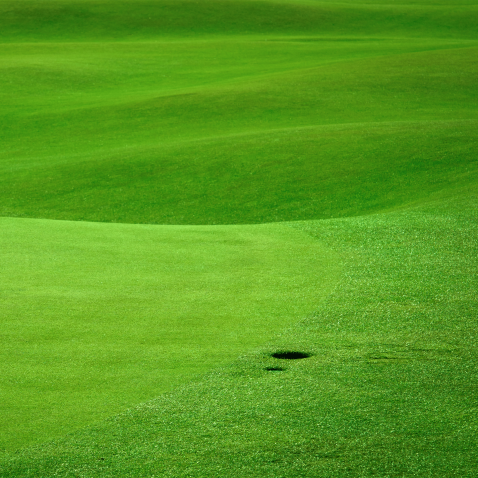 The 'Royal and Ancient Golf Club of St. Andrews,' an organization thought to be one of the oldest Scottish golf clubs have stated; "Stick and ball games have been around for many centuries, but golf as we know it today, played over 18 holes, clearly originated in Scotland."
The term 'golf' is determined to be a variation of the Dutch word for bat – 'colve/colf' that was adopted by Scots as 'gowf' before evolving into the term we know today, golf. Researchers believe that the early game of golf was adopted from Kolven, a Dutch sport in which the person with the lowest number of strokes to guide a ball into a hole using a mallet is declared the winner.
The similarities are hard to ignore.
Golf is first mentioned in an Act of Scottish Parliament in 1457, with King James II prohibiting the pursuits of 'gowf' and 'futball' – modern-day golf & soccer, to keep the populace from becoming distracted from their archery practice. Golf is once again mentioned in parliamentary acts, in both 1471 and 1491, being described as an "unprofitable sport."
Golf was seen in such distaste that Mary, Queen of Scots, was often on the receiving end of propaganda accusing her of playing golf in her spare time.
Thomas Kincaid, a medical student during the 17th century, delivers the first known instructions on the game of golf, from an entry in his journal where he describes the game and the techniques required.
However, the oldest surviving rules of the game come from 1744 in the 'Articles and Laws in Playing at Golf' from the Company of Gentlemen Golfers. This text is more commonly known as the Leith Rules, and are held at the National Library of Scotland.
The Leith Rules have gone on to inform the game of golf right up until today, detailing rules regarding teeing off, equipment regulations, and more.
It is often said that the global expansion of golf began with Scottish ex-pats, soldiers, and immigrants living and working throughout British colonies across the world during the 18th & 19th centuries. Because of this, golf courses and, subsequently, golf clubs, started appearing on every continent – with the first African golf course being constructed in the mid-1700s.
The expansion of railway services during the 19th century between England and Scotland resulted in a boom of tourism and a broad interest in Scottish culture and heritage. Between 1880 and 1914, over 1000 golf courses were established throughout the UK, with the first English golf champion, John Ball, emerging in 1890.
An unparalleled level of expansion can also be found over this time period across the entire British Commonwealth, with Australia, New Zealand, Canada, and South Africa all adopting the sport of golf by the 1880's.
Golf in America
Introduction of Golf to the United States
It is suspected that golf first made its way to these shores in the mid 17th century, with an order being issued forbidding 'kolf' in the streets of Albany due to unintended property damage being caused. With that said, it wasn't until late in the 19th century that golf really took off in the US.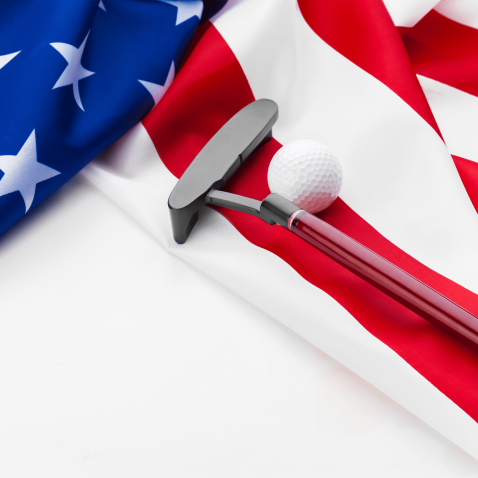 Two simultaneous National Amateur Championships were played during 1894 and coincided with the formation of the United States Golf Association (USGA.) By 1910, 267 golf clubs had formed across the US, and in only 22 years, expanded to more than 1,100 USGA affiliated clubs in 1932.
Walter Hagen is well known American golfing figure, becoming the first British Open champion of American origin in 1922, and consequently contributing to the success of the sport. The continued growth of the sport was halted throughout the great depression and the US's involvement during WWII; however, it wasn't long before golf was on the rise again.
By the early 1980's there were almost 6,000 USGA registered golf clubs, which has more than doubled to this day. With those figures in mind, that doesn't even take into account the number of residential golf courses constructed during that time.
Modern Day Golf
Evolution of Golf
Golf has seen a number of changes over the years, from the introduction of new rules to modern equipment improving athlete performance. Let's take a look at how golf has changed throughout its lifetime.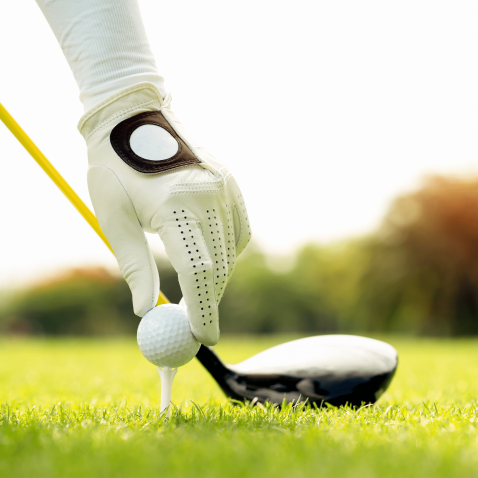 Golf courses haven't always been the same. St Andrews Links started life with only 11 holes, that were lain between the clubhouse to the property limits.
Golfers would play the holes one way and then double back on themselves, playing the holes backward. This gave golfers a chance to play 22 holes per game. Eventually, some holes were amalgamated, leaving St Andrews with only nine holes.
Once a golfer had completed the course to the property limit and back again, they had played 18 holes in total. Since St Andrews is considered the spiritual home of golf, courses around the world followed in their footsteps – making 18 holes as standard.
Equipment
Development of Golf Technology
Not only has golf seen a change in rules, and the number of holes per course over the years. Technological advancements have meant that gear and equipment have improved golf performance exponentially.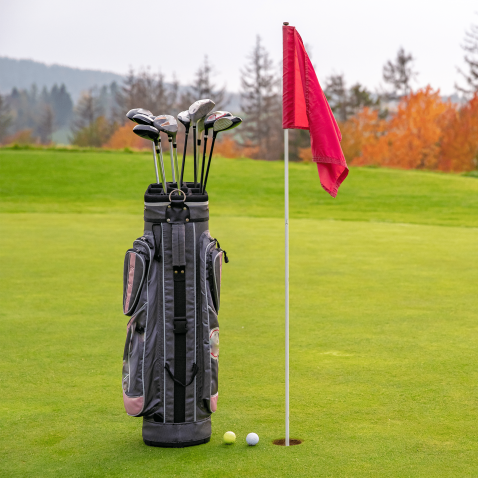 Just within the previous 15 years, club weight, aerodynamic properties, and the mass production of graphite shafts have improved range and accuracy for the modern golfer. Because wind resistance has been taken into account, and clubheads have seen significant reductions in weight, drivers are now massive in comparison to their vintage counterparts.
Having a larger surface area improves golfer accuracy when a shot has been less than perfect.
The development of hybrid golf clubs has also improved the game for all levels of golfer. Providing more launch and forgiveness than a traditional driver or wedge, resulting in excellent results on even poor swings.
Don't think that it is only drivers that have seen improvements, though, as putters have also received their fair share of attention in the workshop. Potentially the most important club in your golf bag, putters need to feature exceptional balance during use.
Thanks to modern technology, putters of varying types have been developed to deal with the different stroke angles produced by peoples differing physiology. Keeping golfers on target more often than ever before during those crucial finishing shots.
Not only that, but with modern clubs came the ability to fine-tune your equipment like never before. Golf club fitting is now commonplace, and if you are experienced, you can either make the adjustments yourself or have a professional fir your clubs at your local golf store.
It is always recommended to have your new clubs fitted by a professional, where they will use a computer system to analyze your swing and physiology to determine how best to set your new club up.
Taking into account the launch angle, head speed, grip, and ball flight, we are now capable of choosing and fine-tuning the gear that will most benefit our performance on the green.
Alongside the development of golf clubs, golf balls have also seen a technological increase – with balls made from between 1 and 5 layers depending on the golfer's needs. Amateur and beginner golfers tend to stick with 1-piece balls as they provide a straighter shot – albeit with less distance.
More advanced golfers tend to opt for golf balls constructed of 2 or more layers, to facilitate the amount of distance they can gain on their shot.
More than just fashion, golf shoes have undergone a considerable change over the years. Once thought of as ugly, uncomfortable, and with a tendency for water ingress, nowadays, they not only look great but provide the necessary grip and comfort needed for extended sessions of practice and play.
Developing blisters throughout a day traversing 18 holes of diverse terrain was never fun; now, we don't have to worry about it ever again as long as we have the correct footwear.
Not only has traditional golf equipment seen an overhaul in recent times, but new technologies have been introduced that improve golfer performance exponentially. Range finders help the player make more informed decisions about which club to use in each situation.
As long as you are aware of your stroke performance, a range finder will improve your game no end. Essentially working as a set of binoculars with a laser attached to register the distance of your target – removing the guesswork that we used to have to do by eye.
Of course, your success is still determinate on the accuracy and consistency of your shot.
Summary
It is my hope that you have found this history of golf interesting, and I thank you for making it to the end of the post. If you are interested in more golf-related articles, I have a number posted across my blog, ranging from hints and tips to equipment and gear reviews.
What interesting facts do you know about the history of golf? Let me know in the comments below and flex your knowledge for all our readers.
Suggested Reading
While you're here, check out these popular posts from our blog:
As always, we want to provide you with the best golf content on the web, so if there is anything you would like covered or questions you have, please get in contact. We will always do our best to answer any questions or cover any topics in future posts.
Share the Love
If you found this post useful, please let others know about it by sharing it.